Dr. Mike, born Mikhail Varshavski, is a Russian-born doctor who also happens to be an internet sensation.
He rose to the limelight after posting medical-themed content on BuzzFeed, which has thousands of views. . Likewise, Varshavski generated millions of subscribers and followers on YouTube and Instagram. It makes him one of the most famous board-certified physicians in New York City. Moreover, thanks to his impressive fashion sense and physique, he has also been named the 'Sexiest Doctor Alive' by People magazine in 2015.
Oftentimes, his day begins with a run alongside his pet dog Roxy, and he never misses a day at the gym. Moreover, he even loves playing sports, such as tennis and basketball. Furthermore, he has a black belt in Taekwondo.
Who is Dr. Mike Girlfriend?
So far, we know that Dr. Mike has dated various women in the past. However, Mike, who was once voted as the sexiest man alive, has not settled in with anyone. But even though his relationships do not work out well for him, Dr. Mike does not have to worry about a thing as plenty of women are waiting for him.
But that being said, he does not take any woman for granted. When he finds the right woman for him, he will love her with all his heart. In fact, in one of the interviews, Dr. Mike mentioned that he does not believe in falling in love with a person solely based on their appearance alone.
As of now, he is in a relationship with Cuban-born model Betsy Alvarez. Moreover, she has also featured in Doctor Mike's YouTube videos. The couple began their sweet relationship back in 2019, and things look very promising. Besides being a model, Betsy is also a social media manager who graduated with a degree in finance from Florida International University.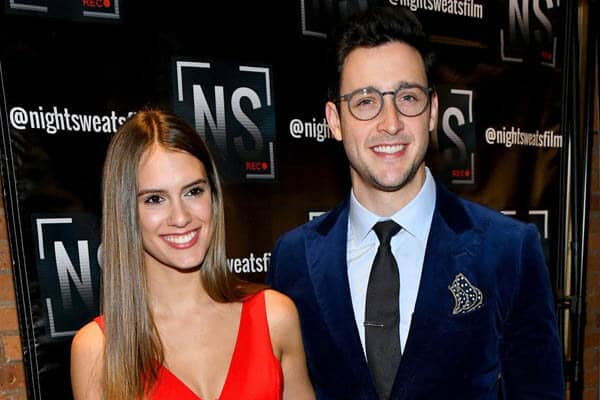 Past relationship
Previously, he was linked with Pia Alonzo Wurtzbach, a model who was crowned Miss Universe 2015. Rumors began spreading all over regarding his affair with the former miss universe.
And in 2016, Dr. Mike confirmed their relationship. However, the couple's time together did not last very long. They split just a few months after dating. Neither disclosed the reason for their breakup, though both remained on good terms with each other.
Soon after parting ways with Pia, Dr. Mike started seeing Fox News reporter Jennifer Lahmers. Their relationship began in 2016, and it looked as if Mike had found the right woman. The couple stayed together for years.
As a matter of fact, they had so much in common, such as their shared love for boxing and mixed martial arts. Moreover, the two were in attendance to see the ultimate fight between Floyd "Money" Mayweather and Conor McGregor.
However, their relationship did not last for more than two years. In recent times, Jennifer and Mike rarely got spotted together in public. Furthermore, Jennifer has also deleted all her pictures with Mike on her social media accounts as well. Thus, confirming their breakup in 2018.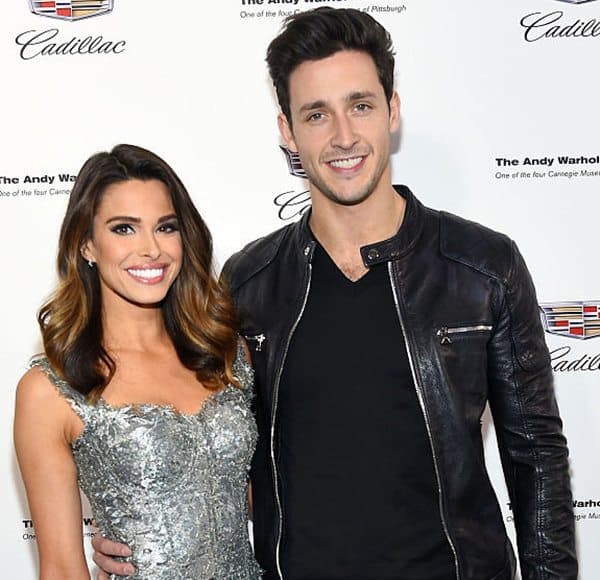 Is Dr. Mike Gay?
The rumors of Dr. Mike being gay surfaced on the internet when someone made a meme of him checking out other men. However, Dr. Mike is not gay and is straight as far as his sexual orientation is concerned. In fact, he has been in a relationship with women in the past, which clearly indicates that he is straight.
Net Worth
Dr. Mike is a professional physician who has been in this field of work for a while now. However, Dr. Mike has garnered a huge amount of fortune in just a short amount of time.
According to various reports, Dr. Mike has a net worth of $4 million as of 2021. His money almost entirely comes from his profession as a doctor. However, his vast popularity has had a major hand in doubling his net worth.
We know that Dr. Mike has millions of followers worldwide who are invested in the products that he sells online. Likewise, through paid promotions on his Instagram post, Dr. Mike also has a secondary source of income.
Finally, the second major reason for his vast income is his YouTube videos. The channel in question has over 6.96 million subscribers and generates millions of viewership.
Age and DOB
Mikhail Varshavski was born on the 12th of November 1989 in Saransk, Russian SFSR, Soviet Union. As of 2021, he is 31 years old. Examining his family, we found that his father was a physician while his mother was a mathematics professor.
Childhood was tough for Dr. Mike as they had to emigrate from Russia to Brooklyn forcibly. Life was difficult after moving to the US as his mother had to work as a cleaner for minimum wage, while his father attended medical school for the second time as his medical credentials were not valid in the US at the time.
Sister and Siblings
Dr. Mike grew up with an older sister, Dasha. As handsome as Dr. Mike is, her sister is equally aesthetically pleasing. Dasha is an expert in nutrition consulting, product development, and sales. She completed her education in health science from Long Island University and Fordham University. As of now, she is the president of Ace Health Solutions. Moreover, he has nephews named Daniel, Steven, and Ari.
Education and College
Dr. Mike is a very educated medical worker. He enrolled in the New York Institute of Technology. He was accepted for an accelerated, seven-year combined track for a bachelor's degree in life sciences and a doctoral degree in osteopathic medicine.
Soon after completing his education in 2014, he began his residency at Atlantic Health System Overlook Medical Center in 2017.
Awards and Nomination
Mike is an accomplished doctor who won the 2020 Webby Awards for Education & Discovery and Health & Fitness. In 2018, he came close to winning the Health and Wellness Shorty Awards.
Alongside being a professional medical worker, Varshavski is also a recognized star on social media. Back in 2019, he was nominated for the Breakout YouTuber of the Year Shorty Awards.
His Dad is his Inspiration
It is no doubt that Mikhail got his aspirations of becoming a doctor from none other than his own father. When he was young, he watched his father's multiple interactions with patients. From then on, he has wanted to become a doctor as well.
In an interview, he revealed that his father's accomplishments inspired him to set even higher goals for himself. Truly, his dad is his hero and role model.
Philanthropist
Through his popularity, Mike established a foundation called Limitless Tomorrow to provide students with scholarships.
Likewise, in July 2019, Varshavski spread awareness for the humanitarian organization, Save a Child's Heart by posting a picture with the organization's 5,000th patient while on a trip to Israel.
Similarly, during the Covid19 pandemic in March 2020, he donated $50,000 worth of masks in the face of shortages for medical personnel.
His fame on youtube
This isn't a surprise to anyone who has been following Dr. Mike throughout his career. Ever since gaining a huge fan following through his videos on Buzzfeed, he decided to open a YouTube channel by his name. People love to stop by his channel due to the unique health-related content he puts up. He has over 6 million subscribers currently.
For his popularity on YouTube, he was even nominated during the 10th Annual Shorty Awards for Breakout YouTuber of the Year alongside the likes of Peter McKinnon and Will Smith.
Instagram and other social media profiles
Dr. Mike Varshavski is available on Instagram and Twitter, where he has 4.1 million and 300k followers, respectively. On his social media posts, he mostly posts pictures of himself and his family and medical-related news and updates.
He is also very interactive with his fans as he often answers their queries through live Q/A sessions.
He is People Magazine's Sexiest Man Alive
Varshavski gained fame after being named Sexiest Man Alive by People's magazine in 2015. Undoubtedly, his perfect physique and handsome appearance are enough to make any woman fall for him.
Even now, he never misses a day at the gym to keep his body fit and healthy. Despite having a hectic schedule, he still takes the time to keep fit.
Having God-gifted beauty is one thing, but working hard to keeping it is another. Hence, he rightfully deserved to be called Sexiest Man Alive.
Controversies
As we know, doctors are the ones who guide people into following health protocols and staying safe. However, there comes a time when even doctors are a bit careless.
Back in 2020, Covid19 caused significant trouble in the world. It was a time when social distancing and putting on masks were more than necessary.
During such a crisis, Dr. Mike was spotted at a Miami beach, partying maskless on a boat while surrounded by bikini-clad women.
Despite stressing to his millions of Instagram followers to think before traveling, wear a mask and make the social distance at all cost, he himself was seen violating the rules.
As a result, many fans slammed Dr. Mike for his carelessness, which he himself apologized for a few days later.
Wiki Facts
| | |
| --- | --- |
| Real Name/Full Name | Mikhail Varshavski |
| Date of birth | November 12, 1989 |
| Place of birth |  Saransk, Russian SFSR |
| Age | 31 |
| Weight | 75 kg |
| Height | 191 cm |
| Religion | Not available |
| Nationality | Russian American |
| Ethnicity | White |
| Gender | Male |
| Education | New York Institute of Technology |
| Sexual Orientation | Straight |
| Marital Status | In a relationship |
| Girlfriend | Betsy Alvarez |
| Profession | Doctor of Osteopathic medicine |
| Children | Not available |
| Sibling | Dasha Varshavski |
| Net worth | $4 million |
| Social media | Instagram |