Family medicine doctors are often the ones who look after the health and well-being of people of all ages. In simpler terms, they may even be referred to as family doctors.
One of the renowned family medicine specialists from Camden is Dr. Ken Berry, an MD who has over a decade of experience in the medical field. Therefore, making him one of the most experienced family medicine specialists out there.
Inclined to the medical field from childhood, Dr. Ken graduated from the University of Tennessee Health Science Center College of Medicine medical school in 2000.
Since then, he has treated thousands of patients and is currently affiliated with Camden General Hospital and Henry County Medical Centre.
This board-certified family physician also happens to be an author who published one of his best-selling books, titled Lies My Doctor Told Me, exposing misleading advice from doctors.
Not only that, but Dr. Berry came to the people's attention ever since launching his YouTube channel that has over 1.45 million subscribers. Sharing health tips and promoting a Ketogenic diet, Dr. Berry quickly became one of the beloved doctors.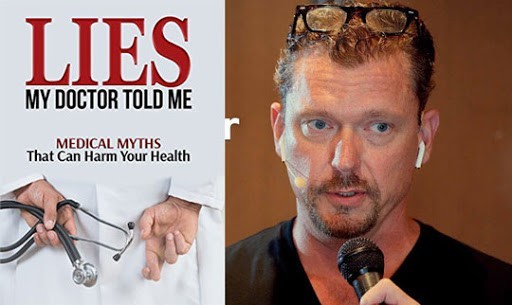 Who is Dr. Berry's Wife?
As they say, like attracts like. Similarly, Dr. Ken found the best person to share his life in the name of Neisha Salas-Berry, who is also a medical person.
In fact, she is a registered nurse with roots in Geriatrics and LDRP+ nursery as she graduated from Jackson State Community College. Furthermore, she is also a blogger. Nonetheless, Dr. Ken Berry's wife was born on the 4th of February 1986 and came from Camden.
Just like her husband, Neisha is a health promoter who believes in proper hygiene and diet. In fact, she is a health instructor focusing on nutrition. Similarly, she is also a fitness freak who never misses out on a strict keto diet.
As if being one of the hosts for the 2021 Low Carb Keto Cruise Speakers was not enough, on her YouTube Channel named Neisha Loves It, Neisha appears alongside her doctor husband to explain its significance for a healthy life.
But sharing the knowledge on keto is not all that she posts on her channel. Neisha even posts interesting content like food recipes, hairstyling, daily life, etc., to entertain 64.9k subscribers.
Dr. Ken Berry Wikipedia.
It is safe to say that Dr. Ken Bery and Neisha Salas-Berry are happy couples living the best moment of their lives.
As for Dr. Berry, he was previously married to two women in the past. One of them was Tana Leucken-Berry, with whom Dr. Berry had severe complications.
Nonetheless, after the divorce, Dr. Ken Berry and Neisha started dating. On their YouTube video, the couple has explained how they met for the first time.
It turns out they were from the same town and lived near each other but never talked to each other. However, that all changed when Dr. Ken began having conversations with her through social media, and their romantic story kicked off since then.
Despite struggling with their significant others in the past, they finally found the right person among them. Moreover, the couple tied the knot on the 7th of November 2015. Recently, both the husband and wife celebrated their fifth anniversary.
In addition, Dr. Berry and Neisha share a 2-year-old son named Beckett. For Dr. Berry he now has four children, three from his previous marriage.