Dr. Sebi was a Honduran herbalist who made a name for himself by making some outlandish claims. One such claim was that he could cure HIV by using his herbs alone. This earned him quite the reputation with medical professions, all of who labeled him a hack.
Despite this, Dr. Sebi still built a brand for himself in both his home country and America. Alfredo was more than just a medicine man and businessman. He was also a family man. Read about Dr. Sebi's daughter and grandson in this article.
Daughter, Saama Bowman
Saama Bowman is one of 17 children born to the legendary herbalist Dr. Sebi. Like most of her siblings, she was born in Honduras back in 1990, and as such, is set to turn 31-years old this year. Saama's educational background includes a stint at La Ceiba Bilingual School, where she learned how to speak English.
Over the years, Saama would slowly gravitate towards the family business. This means that she learned all there was to know about herbs and traditional medicine from both her parents. Moreover, when she was done with her education, she was given a place in Dr. Sebi's company. Saama would not only help to produce said products but also aid in their distribution.
Unfortunately, after her father's death, quite a few people tried to take over his brand, developing their own cheap herbal knock-off products. After the dust had settled, however, we learned that Dr. Sebi's eldest daughter, Saama, had taken over the Los Angeles-based company.
Moreover, she was also given the position of leadership in the Usha Village. Saama is not particularly shy about calling out all the fraudulent manufacturers who try to take advantage of her father's name.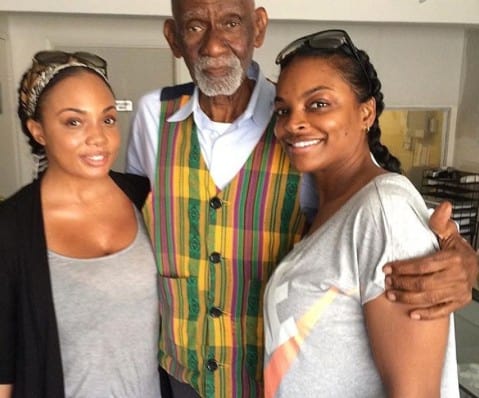 Grandson
Izeah Bowman is a public figure, herbalist, nutritionist, and celebrity trainer. Moreover, he is also the proprietor of Dietary Solutions. Over the years, Belike has been able to build his business on the foundation of his grandfather's legacy. Izeah's online store offers a variety of different herbal products. These include Dr. Sebi's Sea moss, Blood Purifier, Seamoss plus, Female and Male Balance.
Moreover, Izeah is also quite popular on Instagram. At the point of writing, he has a staggering 185,000 followers on the platform. Most of Izeah's posts are focused on promoting the various range of products he sells on his website. Other than self-promotion, Bowman also uses this platform to highlight cultural and social issues.
A few weeks ago, he talked about black history month. In the process, he highlighted some of the influential people that had come before him. He gave a special mention to Marla Gibs and his own grandfather, Dr. Sebi.