Dr. Cameron Webb is an American physician and advocate for health policies. His ultimate goal in life has been to uplift the health system. Additionally, he also strives to solve the injustice minorities experience when it comes to health care.
Webb is a man who many believe to be at the intersection of health and justice. At the same time, he also champions health equity. In the past, he also drafted policies for both the Obama and Trump administrations.
Moreover, he has served under numerous non-profit boards in the past. Presently, he works at the White House as a Senior Policy Advisor for COVID-19 Equity, this time under the Biden administration.
Dr. Cameron Webb Education
Webb earned a Bachelor's degree in Arts in interdisciplinary studies from the University of Virginia. This is the same institute where he works as an assistant professor and health policy and equity director.
Moreover, he obtained a Doctor of Medicine degree from the Wake Forest School of Medicine. Lastly, he also holds a Juris Doctor from Loyola University Chicago School of Law.
But holding a stethoscope and wearing a white coat was not enough for this busy man. As mentioned earlier, Dr. Cameron is a strong champion of health rights in underdeveloped communities.
With the intention of having the right advocacy skillset, he looked up to Thurgood Marshall and Charles Hamilton Houston. Arming himself with MD and JD degrees surely made him more effective in advocacy.
Age and DOB
Dr. Cameron Webb was born in 1983 to his parents in Spotsylvania, Virginia. As of 2021, he is 37 years old.
Dr. Cameron is married to His wife.
An accomplished man like Dr. Cameron chose an equally successful woman as his soulmate. He married a woman named Dr. Leigh-Ann Webb. This powerful duo met each other for the first time when they were first-year students at the University of Virginia.
Undoubtedly, the Webbs are accomplished individuals who continue to surpass more milestones in their life. Moreover, the duo worked hand-in-hand for sustained outreach work during the Covid 19 crisis.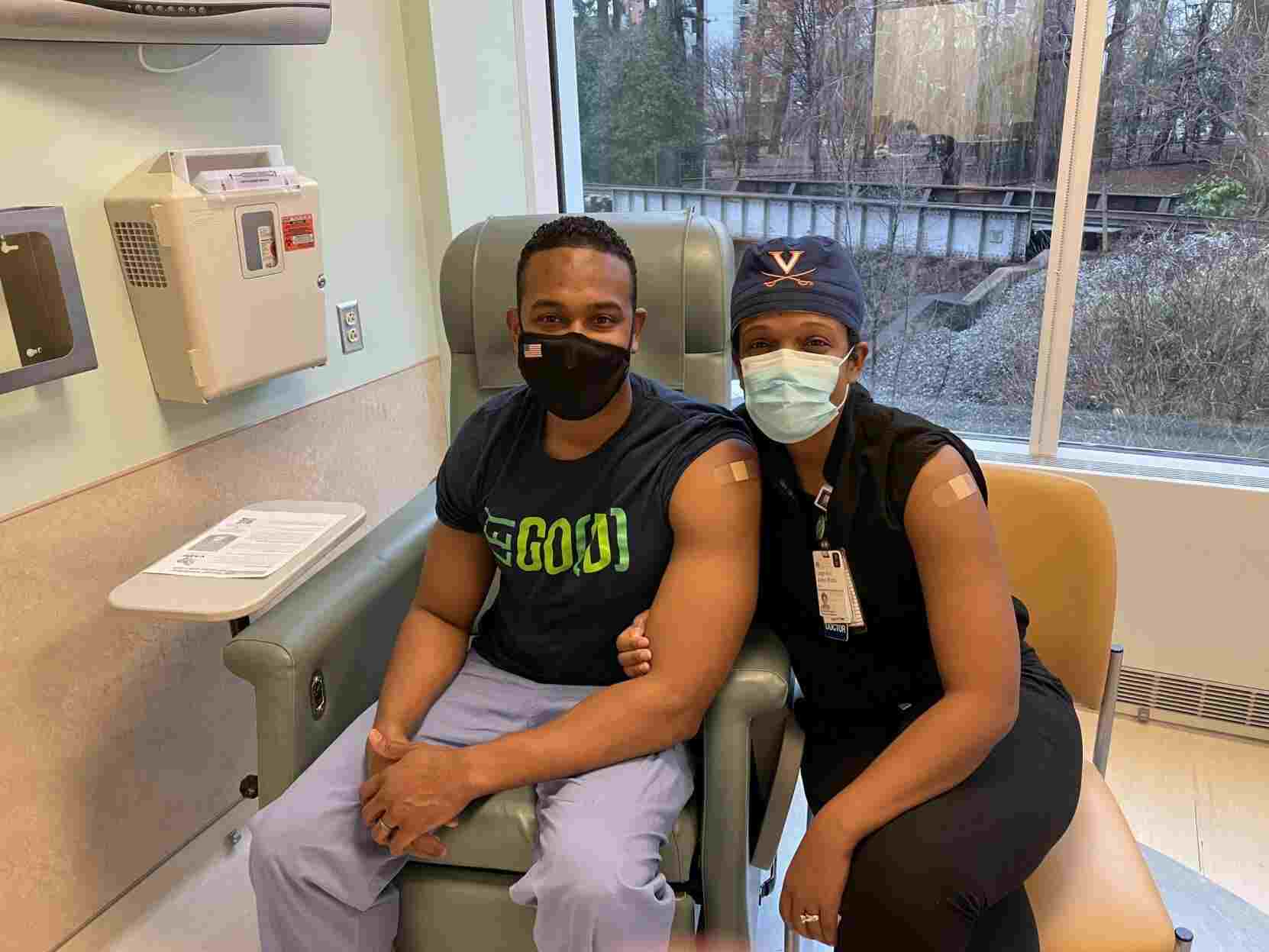 Kids
Presently, the couple shares two beautiful children together. These are Avery and Lennox. Both are still very young and at the primary-school level.
Sources say that their oldest child has acquired a keen interest in her parent's activities. Recently, Avery had a chat with her father's fellow correspondent, Pediatrician Dr. Paige Perriello, on Facebook live to talk about the pandemic and also hear from kids all over Virginia.
Dr. Cameron believes that Avery has the potential to become a political activist in the future.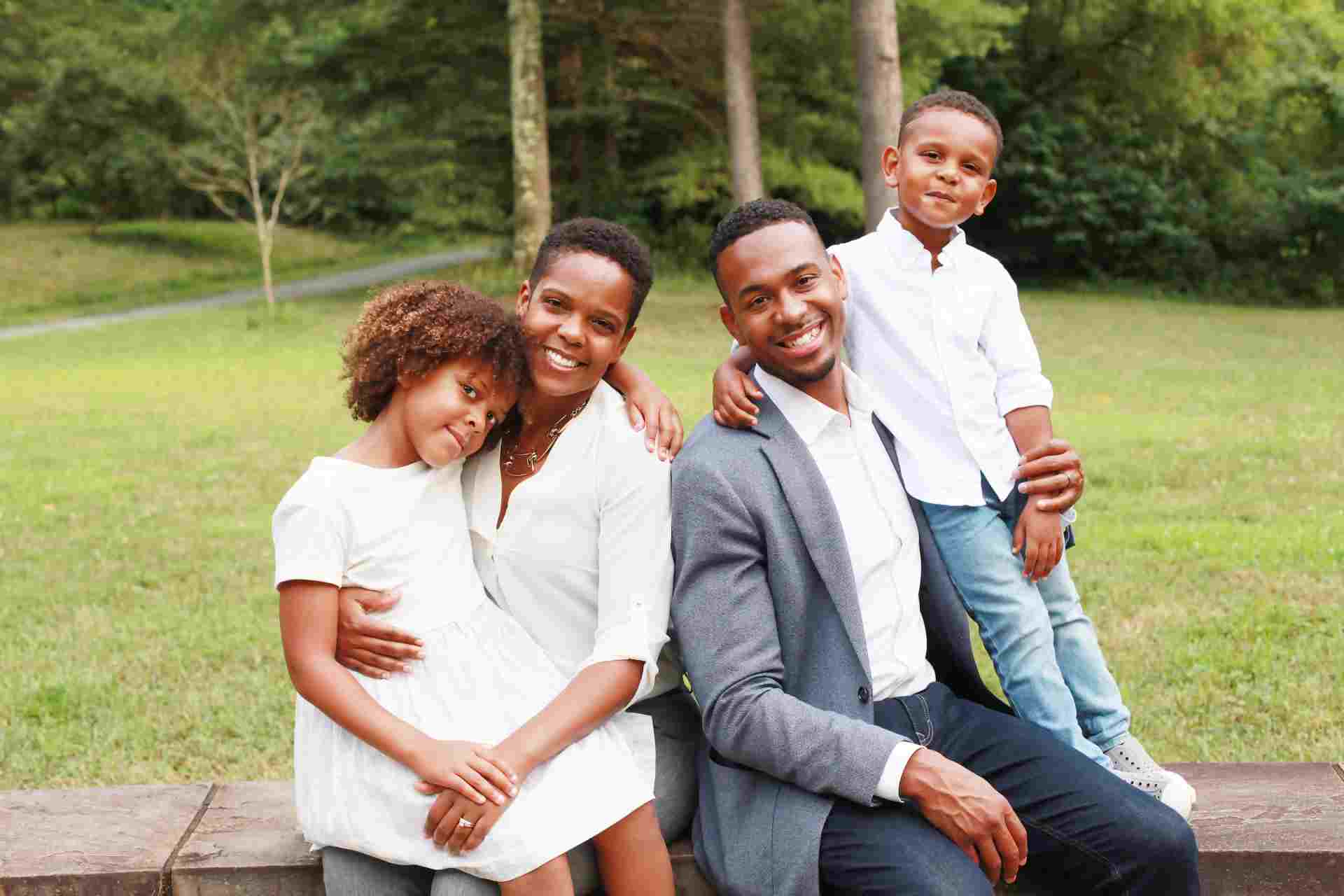 Who is Leigh-Ann Webb?
Just like Dr. Cameron, Dr. Leigh also holds an MD degree. She is a medical worker who has been in this field for a very long time. But above all, she is a strong woman who has accomplished everything in her career. This is while raising her children at the same time.
Before Medicine, she obtained a degree in kinesiology from the University of Virginia in 2005. Later, she graduated from the same institution with a degree in Medicine in 2009. Having completed her education, she undertook her residency in emergency medicine at the University of Chicago.
Hence, today she is an emergency medical doctor and has worked at hospitals in North Carolina, New York City, and Baltimore. Later, she came back to her alma mater, the University of Virginia, in 2017 to work as a UVA assistant professor of medicine.
But working in the line of medicine alone was not satisfying Dr. Leigh. She believed that having a multi-disciplinary professional interaction could do wonders for her career.
In order to expand her skill set, she also obtained an Executive MBA degree from the University of Virginia Darden School of Business. Moreover, she has also launched her own consulting company, The Get Well Company, to promote equity and revolutionize the illness experience so that patients get the required attention immediately.
Leigh Ann currently serves as a senior medical affairs consultant for a biotech company called Rubix LS in Massachusetts.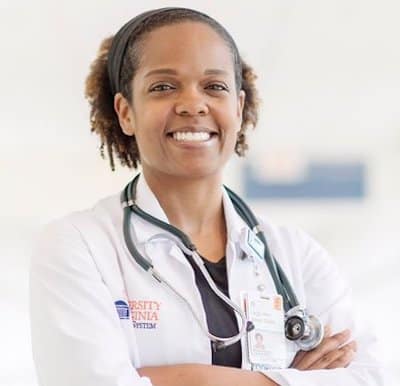 Wiki Facts
| | |
| --- | --- |
| Name | Bryant Cameron Webb |
| Date of birth | 1983 |
| Place of birth | Spotsylvania, Virginia USA |
| Age | 37 |
| Gender | Male |
| Height | 5 feet 9 inch |
| Weight | 69 kg |
| Ethnicity | Black |
| Nationality | American |
| Marital Status | Married |
| Wife | Dr. Leigh-Ann Webb |
| Children | Lennox and Avery |
| Profession | Media personality, Lawyer, Doctor of Medicine, Professor, Health Policy Advisor |
| Net Worth | $1 million |
| Social media | Instagram |