Dr. Travis Stork is an American television personality and an on-call emergency physician. His face is synonymous with reality shows like The Bachelor and The Doctors.
As of 2021, Dr. Travis Stork is 49 years old as he was born on the 9th of March 1972. In an interview with the Pittsburgh Post-Gazette, Travis mentioned that his parents are Midwestern farmers.
Although Travis was born in Fort Collins, he grew up in Missouri. A career in medicine was not enough as he also joined the media industry.
Education
Travis Stork is a highly educated man. He began his education by attending Parkway West High School in Ballwin, Missouri. From a young age, Travis was a sharp-minded kid who got outstanding grades.
He decided to continue his education by attending Duke University. Furthermore, Travis went on to one of the finest medical schools, the University of Virginia. There, he earned a medical degree with honors and began his residency at Vanderbilt University Medical Center in Nashville.
Travis Lane Stork's new wife
As successful as Travis is in his career, he was equally unsuccessful in his married life. He has had two different wives already. Soon after divorcing his first wife, Travis found himself a new woman, Parris Bell.
One interesting thing about their marriage is their age difference. Reports claim that Parris is 20 years younger than Dr. Travis. Regardless, when two hearts meet, age difference might not be a problem.
Moreover, Travis was brought up in Nashville, Tennessee. After completing her education, she pursued the Juris Doctor Degree from Vanderbilt University Law School. In the year 2018, Parris obtained her license to practice as an attorney. Besides this, she is also a fitness freak who maintains her figure very well.
How did they meet?
The exact details about their initial meeting are still under wrap. Regardless, some reports claim that the couple dated for nearly 3 years before deciding on tying the knot. The pair met each other in 2016 when Travis was working as an emergency medicine residency at Vanderbilt University Medical Center.
Additionally, they met through a mutual friend. Despite a huge gap in their age, the duo was head over heels in love with each other. After dating for a considerable amount of time, the pair finally decided to tie the knot on the 3rd of August 2019.
Similarly, they had a lavish marriage ceremony at a private venue in Nashville where only close friends and family attended. As for their honeymoon, they traveled to Hawaii.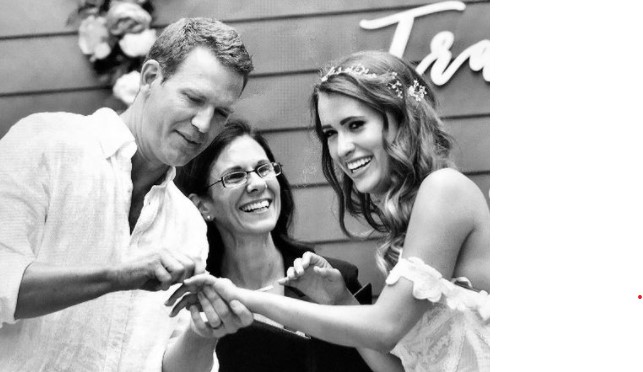 Children
Dr. Travis and his wife's marriage has strengthened since the birth of their son on the 17th of June 2020. They named him Grayson Lane Stork. Unfortunately, Grayson was born during the height of the Covid-19 pandemic in 2020. Nonetheless, he was born safely.
The happy family of three is currently living a modest lifestyle in their home in Nashville. Besides this, Dr. Travis successfully provides for his family and does his best to fulfill all their needs. Moreover, he has a staggering net worth of $8 million as of 2021.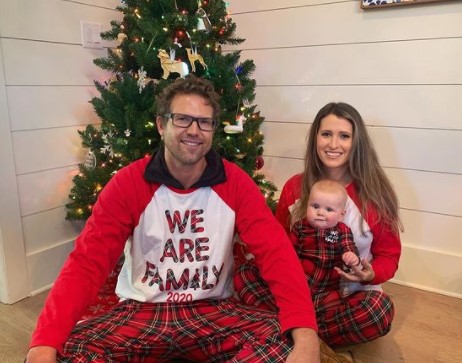 On a side note, before tying the knot with Parris, Dr. Travis was in a short-lived marriage with his first wife, Charlotte Brown. The reason for their divorce has not yet been disclosed. Also, Dr. Travis does not share any children with her.
Wiki Facts
| | |
| --- | --- |
| Real Name/Full Name | Travis Lane Stork |
| Date of birth | 9th of March 1972 |
| Place of birth | Fort Collins, Colorado |
| Age | 49 years old |
| Weight | 205 lbs |
| Height | 6 feet 4 inch |
| Religion | Not available |
| Nationality | American |
| Ethnicity | White |
| Gender | Male |
| Sexual Orientation | Straight |
| Marital Status | Married |
| Spouse | Parris Bell |
| Children | Grayson Lane Stork |
| Profession | Emergency physician, host, media personality, author |
| Net worth | $8 million |
| Social media | Instagram |