Delores Nowzaradan is a woman who came into recognition for tying the knot with Dr. Now. He is a popular tv star and health expert. However, Delores did not marry her husband due to his fame.
In fact, at the time of their marriage, Dr. Younan Nowzaradan was not famous at all. The release of TLC's My 600-lb Life brought the spotlight on Dr. Younan Nowzaradan. Since then, the media has developed an interest in him and his wife.
Delores Nowzaradan is an American who was born on the 20th of November 1953. As of 2021, she is 67 years old. Other than this, she has not shared any information about her life, such as her parents, siblings, education, etc.
Dr. Nowzaradan was married to Delores Nowzaradan.
TLC's My 600-lb Life star fans are well aware that Dr. Nowzaradan was married to his wife, Delores Nowzaradan. Moreover, the couple was together for more than two decades. They dated for several months before deciding to take the next step.
According to various reports, Delores and Dr. Nowzaradan's wedding took place in 1975 at a private wedding venue. Only close friends and families were invited.
Who wouldn't want to be the wife of such an accomplished man like Dr. Nowzaradan? He is a doctor by profession as well as the star of a hit reality show. His net worth is alone worth in millions.
Likewise, he has many possessions that anyone who was to marry him would never have to work hard in their life. The same was the case for Delores. She was living her best life with Dr. Nowzaradan. With him, she had three children as well.
But as they say, nothing lasts forever. Neither did their married life.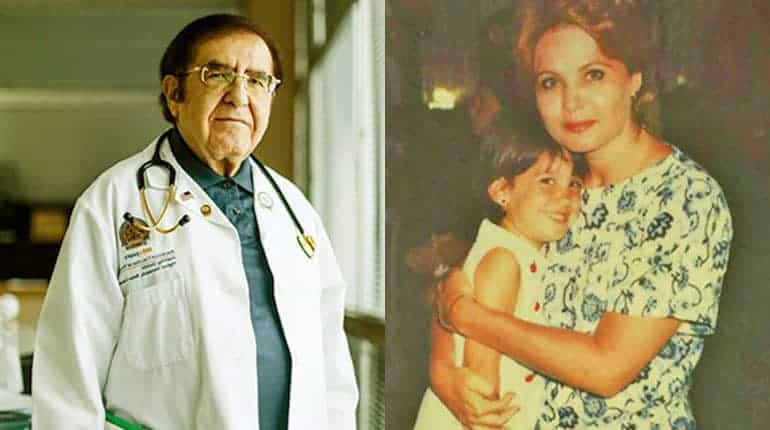 Reason for their divorce
No matter how big or small the differences are between a husband and wife; they only take a drastic measure such as divorce when they have no love left for one another. Similarly, the once happily married life of Delores and her husband turned into a bitter relationship. Although the couple has not publicly disclosed the information regarding the cause of their difference, various reliable sources claim that the reason for their separation was an irreconcilable family dispute.
Eventually, the indifference at home made the couple go to court. It is also said that it was Delores who filed for a divorce against her husband in 2002. Moreover, Delores stated the reason for divorce was due to the lack of support from her husband. Furthermore, she went on to say that she used to be cruelly treated by Dr. Nowzaradan for a long time.
After the court hearing, a final judgment by the court deemed Dr. Now as guilty of the conviction. Finally, after processing the divorce case, the couple parted ways in 2004, leaving Delores with 70% of Dr. Nowzaradan's possession. Consequently, her net worth now is estimated to be $4 million.
Children
So far, the former husband and wife share three children: Jonathan, Jennifer, and Jessica. Back in the 70s, Delores was still working as an office secretary. After marrying Dr. Nowzaradan, she quit her job to become a full-time housewife.
Her eldest son Jonathan was born on 6th February 1978. Presently, he is the CEO and director of a media company named Megalomedia in Texas.
Moreover, he was the one who pitched the idea of having the show My 600-lb Life. It explains why he is listed as the executive producer and director of the show. He has also worked on various tv shows such as Heavy, Quints by Surprise, and Survival of the Half Ton Teen.
Johnathan is married to Virginia Amber Nowzaradan and has a daughter named Danielle.
Delores's second child was Jennifer, who was born on the 21st of February 1980. Presently, she is employed as an art instructor at South Austin high school. She is also a married woman and a mother.
The third and youngest child is Jessica. She developed an interest in art and photography, just like her sister. There is not much information about her at the moment. Despite the divorce of their parents, the children still love the ones that gave birth to them.
Wiki Facts
| | |
| --- | --- |
| Real Name/Full Name | Delores Nowzaradan |
| Date of birth | November 20, 1953 |
| Place of birth | America |
| Age | 66 years old |
| Weight | Not available |
| Height | 5 feet 7 inch |
| Religion | Caucasian |
| Nationality | American |
| Ethnicity | White |
| Gender | Female |
| Sexual Orientation | Straight |
| Marital Status | Divorced |
| Ex-Spouse | Dr. Younan Nowzaradan |
| Children | Jonathan, Jennifer, Jessica |
| Profession | Former secretary, housewife |
| Net worth | $4 million |
| Social media | Not available |