Dr. Michael Alexander Salzhauer is best known by everyone as Dr. Miami. He is also a prominent figure who has worked on numerous TV shows. Other than that, Dr. Miami would even record his own surgeries, which most people find intriguing.
The one thing that people care about the most is their physical appearance. Surely, everyone wants to look good. Some even go to great lengths for having a perfect body. While few are gifted with aesthetic figures, others rely on the help of surgery and science.
Dr. Miami is married to his wife Eva Zafira Zion
Michael Salzhauer, a widely popular celebrity doctor, is currently married to his long-time girlfriend, Eva Zafira Zion. According to multiple reports, the pair met each other back in high school.
She was one of the few people who saw the good in him. Eva was always there to support her husband, right from the start. The pair met each other for the first time in 1990 and started dating soon after. Later on, they took their relationship to the next level by tying the knot in 1994.
The wedding was held at the Temple of Israel, based in Long Island. It was described as a traditional Jewish style ceremony. More than 25 years into their marriage and the pair's love is still evergreen.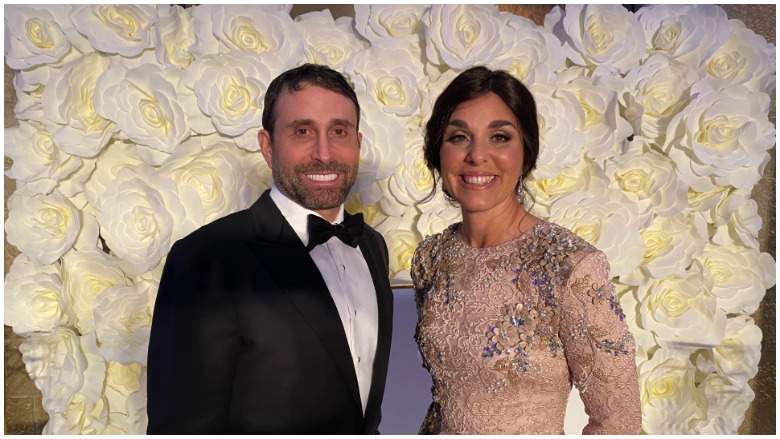 Eva Zafira Zion Bio
Eva Zafira was born on the 10th of June 1972. As of now, the wife of Dr. Miami is 49 years old. She was born in Brooklyn to Jewish parents, Israel Zion and Mireille Zion.
Just like her husband, Eva also works in the medical field. She studied psychology alongside Salzhauer at Brooklyn College. Likewise, she has a master's degree in Industrial-Organizational psychology.
Though her husband is a globally famous personality, Eva has decided not to share the spotlight with him. As a result, she is living a low-key life with her husband and children.
Children
Speaking of children, this lovely couple shares a total of 5 children. They are Aleah, Tzvika, David, Coby, and Yonatan. Just like Eva, not much is known about Dr. Miami's children as well.
However, the whole family is constantly involved with charitable foundations such as Chai Lifeline, which helps children with cancer. Moreover, his daughter Aleah raised $18,000 just by selling her children's book 'The Grumpy Tree'. This shows that their children are following in their footsteps.